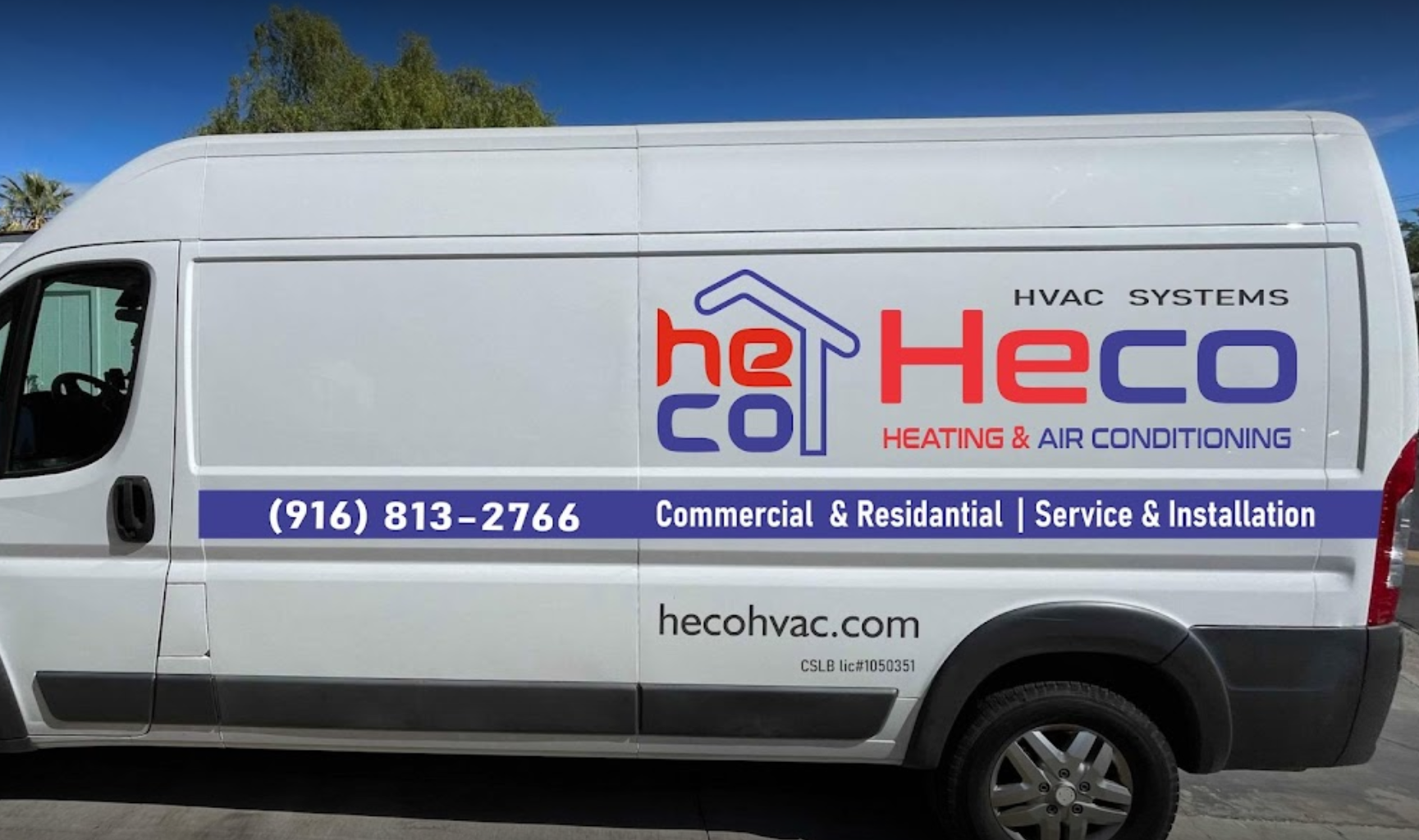 Excellence has been our hallmark since 2019
History

of Our Company

Located in Sacramento, CA, Heco Heating and Air Conditioning proudly serves the entire Sacramento and Surrounding area. Our HVAC company has been a trusted name in the community when it comes to providing year-round heating and cooling for your indoor comfort. Specializing in residential and commercial air conditioning and heating replacements, we provide a turn-key approach to "comfort maintenance" through our staff of highly-trained and licensed HVAC system professionals. Our commitment to "exceeding our customer's expectations" can be witnessed through each and every one of our dedicated technicians and the high quality systems and products that we use.
Our experts are ready to help today!
Our Advantages
Heating & Cooling Services is your single source for a complete range of high-quality services, including design/build, engineering, construction, start-up, commissioning, operation, and maintenance.
24/7 Available Services
Free
Estimates
Low Price Guarantee
Licensed Experts
Fast & Reliable Response Times
Additional
Services
No matter what type of system or setup you have in your home, you can count on the team to provide you with the services you need and deserve. Our technicians have the skills and knowledge to repair and maintain any type of heating or cooling system.
Company
Mission & Vision
Company Mission
To deliver the most professional heating and cooling service available by way of an unmatched client experience, resulting in the highest levels of respect from our community and a rewarding environment for our employees to succeed.
Company Vision
To serve Sacramento county and surrounding area with quality service.
Our Values
To make our customers happy and satisfied with the result of provided service.
Do You Need Help with

Air Conditioning & Heating

Maintenance?

Contact us – our technicians are ready to help you solve that issue.
Why Choose
Quality?
Our name says it all. We're committed to quality in everything we do. The quality of our work lies in our craftsmanship and experience. Our technicians are specialists who take pride in the work they do. We're not satisfied until our customers are satisfied.
Quality influences every part of our business, including:
Quality Products
Quality Energy Evaluations
Quality Technicians
Quality Installations
Quality Service & Repairs