Air Conditioning Installation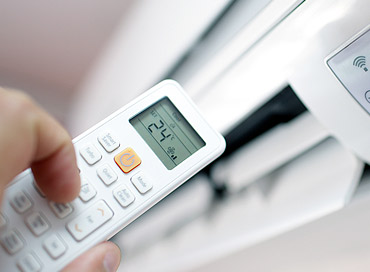 Air Conditioning Installation
If repairs and maintenance have taken your AC unit as far as it can go, then it is time to consider s new system. The experts at Heco Heating & Air Conditioning have the expertise to get your cooling system up and running with ease. Air conditioning unit replacement Installation for new construction Retrofitting existing homes and businesses to accommodate AC The peace of mind that comes from having a new air conditioning unit is so refreshing. And updated and upgraded systems are great for energy-saving purposes.
A new unit can start saving you money on your utility bills. If you are getting ready to sell your house, adding or replacing an air conditioning system helps you earn top dollar from buyers.
If you aren't looking to sell anytime soon, then you will get to enjoy your new cooling unit for years to come. If you are unsure whether or not you need a new air conditioning unit, consider these three questions: Is your current system more than ten years old? Have you needed to call for repairs or service two or more times in the last year? Is your current unit struggling to cool your home?
If the answer to any of these questions is "Yes," then it is time to ask your Heco technician about a new system. Our professional, courteous installer will have you ready to enjoy your comfortable home in no time.
Air Conditioner Installation, A/C Installation & Air Conditioning Replacement Heco Heating & Air Conditioning customizes the process of air conditioner installation to suit your specific requirements and expectations. Our licensed team handles the residential and commercial applications for new installation and retrofit projects. Through meticulous sizing, industry-leading products, and detailed implementation procedures, we maximize the value of your investment. We'll make sure you take advantage of the smart technology, advanced engineering, and innovative features that trim energy costs, simplify operations, and modernize your everyday life. Call on Heco Heating & Air Conditioning for a 100% Satisfaction Guarantee in Sacramento and surrounding areas. Air Conditioner Installation From Our Professional Team Heco Heating & Air Conditioning is locally owned and operated, we are familiar with the demands of intense heat and humidity, and have many years of experience to recommend only those products with exceptional track records. Organizing the job to a strict timetable and exacting standards of quality, we deliver quick turnaround, avoid miscommunication, and trim expenses.
Heco Heating & Air Conditioning treats you as we would our own family, providing quality air conditioner installation service throughout Sacramento and surrounding areas.
Cooling Services

Heating Services
Our Contacts
3440 Fulton Avenue, #31 Sacramento, CA 95821

Monday-Sunday
8:00 am - 7:00 pm

24/7 Available Service: (916) 813-2766