Air Conditioning Installation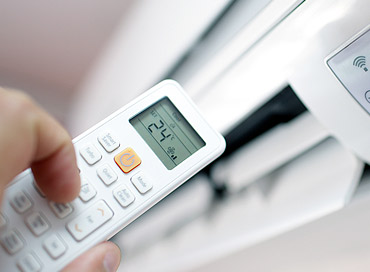 Air Conditioning Installation
At HECO Heating & Cooling, we specialize in professional air conditioning installation services. With our experienced technicians and commitment to customer satisfaction, we ensure that your home or business stays cool and comfortable all year round. Whether you're looking to install a new air conditioning system or upgrade your existing one, we have the expertise to get the job done right.
Our Air Conditioning Installation Services:

1. Assessment and Consultation:
- Our team will assess your space, taking into consideration factors such as size, layout, and insulation to determine the most suitable air conditioning system for your needs.
- We provide personalized consultations to understand your requirements, budget, and preferences, ensuring we recommend the right solution.
2. Professional Installation:
- Our skilled technicians are trained in the latest installation techniques and follow industry best practices to ensure a seamless and efficient installation process.
- We handle all aspects of the installation, including the placement of indoor and outdoor units, proper insulation, electrical connections, and ventilation.
3. High-Quality Equipment:
- We work with reputable manufacturers and suppliers to offer a wide range of high-quality air conditioning units that are energy-efficient and reliable.
- Our team can guide you in selecting the right system based on factors such as cooling capacity, energy efficiency ratings, and budget considerations.
4. Customized Ductwork and Ventilation:
- If required, we can design and install customized ductwork and ventilation systems to maximize airflow and ensure optimal cooling throughout your space.
- Our experts will assess your existing ductwork or create a new system, ensuring proper sizing, sealing, and insulation for efficient and even distribution of cool air.
5. Testing and Commissioning:
- Once the installation is complete, we perform thorough testing and commissioning to verify that the system functions correctly and efficiently.
- We check for proper airflow, temperature control, and system performance to ensure your air conditioning system operates at its best.
6. Ongoing Maintenance and Support:
- We offer comprehensive maintenance plans to keep your air conditioning system in peak condition, prolong its lifespan, and prevent potential issues.
- Our team is available for any post-installation support or assistance you may need, including repairs, troubleshooting, and system upgrades.
Why Choose HECO Heating & Cooling:
- Experienced and Professional Technicians: Our team comprises skilled technicians with years of experience in air conditioning installation.
- Quality and Reliability: We use top-notch equipment and follow industry standards to deliver high-quality installations that you can rely on.
- Customer Satisfaction: We prioritize customer satisfaction and strive to exceed your expectations by delivering excellent service and personalized solutions.
- Competitive Pricing: We offer competitive pricing options without compromising on the quality of our products and services.
- Timely Completion: We understand the importance of your time and ensure that installations are completed within the agreed-upon timeframe.
Contact Us:
To schedule a consultation or learn more about our air conditioning installation services, don't hesitate to get in touch with us at (916) 813-2766.
Cooling Services

Heating Services
Our Contacts
3440 Fulton Avenue, #31 Sacramento, CA 95821

Monday-Sunday
8:00 am - 7:00 pm

24/7 Available Service: (916) 813-2766