Heating Installation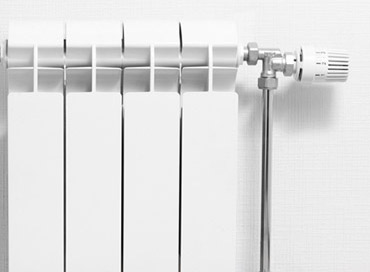 Heating Installation
A reliable heating system is essential to making it through those long, cold winters. If your unit is quite old and it seems to require one repair after another, it is typically more cost-effective to have it replaced. When your home is no longer reaching the temperature you desire it is time to call in the professionals at Heco Heating & Air Conditioning Our technicians have years of experience helping customers throughout Sacramento and surrounding areas communities to maintain a stable indoor climate during every season. We only install the most efficient and dependable heaters and even offer financing options to fit any budget. It is our job to guarantee you and your family's ultimate comfort inside your residence.
What Are Some Signs That Your Heater Needs to Be Replaced?
At some point, an aging heater will begin to lose efficiency and start to cause a number of problems for its owner. If you start to notice a sudden increase in your monthly utility bills, this may be a sign that your heating system is having to work harder to produce the desired temperature inside your home. Soon you will notice that the comfort level inside your residence is declining as your unit begins to have trouble dispersing heat the way it is supposed to. Instead of dealing with multiple repair bills that never seem to end, it is better to contact the licensed heating specialists at Heco Heating & Air Conditioning for a new installation.
What Are the Benefits of Installing a New Unit?
After replacing your outdated heating system you will begin to see some major benefits. First and foremost you will no longer have to deal with temperature inconsistencies inside your home, as a brand-new unit will give you years of even heating and an increased level of comfort throughout your property. Older heaters can accumulate dust and other pollutants that can spread throughout your home and lower your indoor air quality. By having your system replaced you will ensure a cleaner home and a healthier family. Our heaters are also highly energy efficient, which will help to reduce your monthly utility costs and ensure maximum climate control without any complications.
What Are Some Common Problems with These Systems?
In some cases your home may take too long to reach a desirable temperature, this could be due to a loss of efficiency or there may be other issues at work. A heater that is not doing its job properly could also indicate that the fan motor is damaged, a belt has worn out, or your air ducts are leaking. If you notice that some spots of your residence are warm while others are too cold, the heater could be failing altogether and will require the assistance of our trained professionals to have it replaced. If your unit keeps shutting down without any explanation, you should have us examine it right away. This problem could be due to faulty wiring, thermostat issues, or some other unforeseen complication.
Cooling Services

Heating Services
Our Contacts
3440 Fulton Avenue, #31 Sacramento, CA 95821

Monday-Sunday
8:00 am - 7:00 pm

24/7 Available Service: (916) 813-2766