Heating Maintenance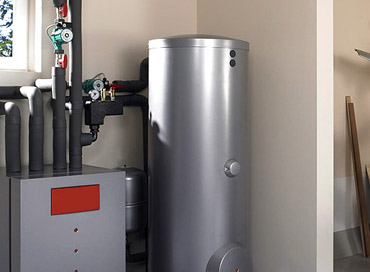 Heating Maintenance
Your air conditioner works hard to meet the comfort demands of your family throughout the cooling season. While modern AC systems are designed to last for many years, they still require annual maintenance in order to ensure top performance and system longevity. In fact, failure to keep up with routine air conditioning maintenance could cause you to lose your manufacturer warranty when repair needs arise.
10 Reasons Why You Should Have Your Maintenance Agreement With Us Your heating, ventilation, and air conditioning equipment needs maintenance to run reliably, and efficiently. Neglecting maintenance can end up costing you much more than the maintenance itself. We provide maintenance for any make and model of HVAC equipment, for both residential and commercial customers. Fewer breakdowns. 90% of all equipment breakdowns have been attributed to a lack of maintenance and 15% immediate discount savings. Maintenance can actually pay for the first several months of the membership cost of Equipment serviced on an annual basis. Factory recommendations are to have the equipment serviced at least once per year Will not void the factory warranty. Just like a car, if the equipment is serviced annually, the factory warranty will remain valid Automatic Reminder. No need to worry when the next appointment is due, we contact the customer when it is time to have the equipment serviced Safety. If the air conditioner breaks down, it could be a comfort issue; but if the furnace breaks downs it could become a safety factor Priority Treatment. No matter how busy we are, you will have a 24-hour response time. Lessen pollutants in the home. The Environmental Protection Agency (EPA) recommends having "central air handling systems, including furnaces, flues, and chimney inspected annually & promptly repair the crack or rigger parts" to lessen the pollutants in the home Absolute 100% satisfaction is guaranteed on our Service Agreements When we replace a part. Lifetime Warranty for labor and parts replaced by us while you own a Service Agreement with our company.
Air Conditioning Maintenance Agreements: Protect against system neglect not covered by manufacturers' warranties Extend the life of your air conditioning or heating system Reduce the chances of costly repairs Help maintain a comfortable and healthy environment Regular preventive AC maintenance is the best way to ensure trouble-free operation and peak performance. Our maintenance service helps keep your system running at optimal efficiency levels, keeping your energy usage - and your energy bills - in check. We are here for the long haul so you can feel confident that we will be there to offer you service for many years to come. Preventive maintenance is the key to maintaining the life of your air conditioning system. We offer Maintenance Agreements for Community Associations and Condominiums. Regular preventive maintenance prolongs the life of your system and helps you avoid costly repairs and high energy bills while maintaining the best possible indoor air quality for your tenants. Most air conditioning and heating problems are caused by neglect and are therefore not covered by the manufacturer's warranty, so a Maintenance Agreement is a great way to stay on budget! Our Platinum Maintenance Agreement includes two 32+ point inspections per year. Maintenance Inspections Include Checking the volts and amps of all motors. Checking the compressor. Checking contactor for pitting or burning. Cleaning condenser and evaporator coils. Putting pan tabs in a drain pan. Vacuuming drain line to keep it clear. Checking superheat. Checking refrigerant pressure. Checking capacitors. Cleaning or changing standard filters. Checking thermostat operation Checking heating sequence Checking cooling sequence Checking electrical connections. Checking all bearings. Checking belt condition (if applicable). Cleaning indoor unit. Washing and waxing outdoor unit.
Additional Benefits Include: 10% discount on any service need that may arise during the contract year. After-hours service calls are billed at our regular, non-emergency rate. Discounts on all system replacements. Pricing: Residential unit only (package or split system up to 5-ton capacity) Our basic agreement is just $195/year for the first unit. Clients with multiple units receive a progressive $15 discount on each additional unit - the second unit is $180/year, and the third unit is $165/year. The more units you have, the more you save!
Cooling Services

Heating Services
Our Contacts
3440 Fulton Avenue, #31 Sacramento, CA 95821

Monday-Sunday
8:00 am - 7:00 pm

24/7 Available Service: (916) 813-2766